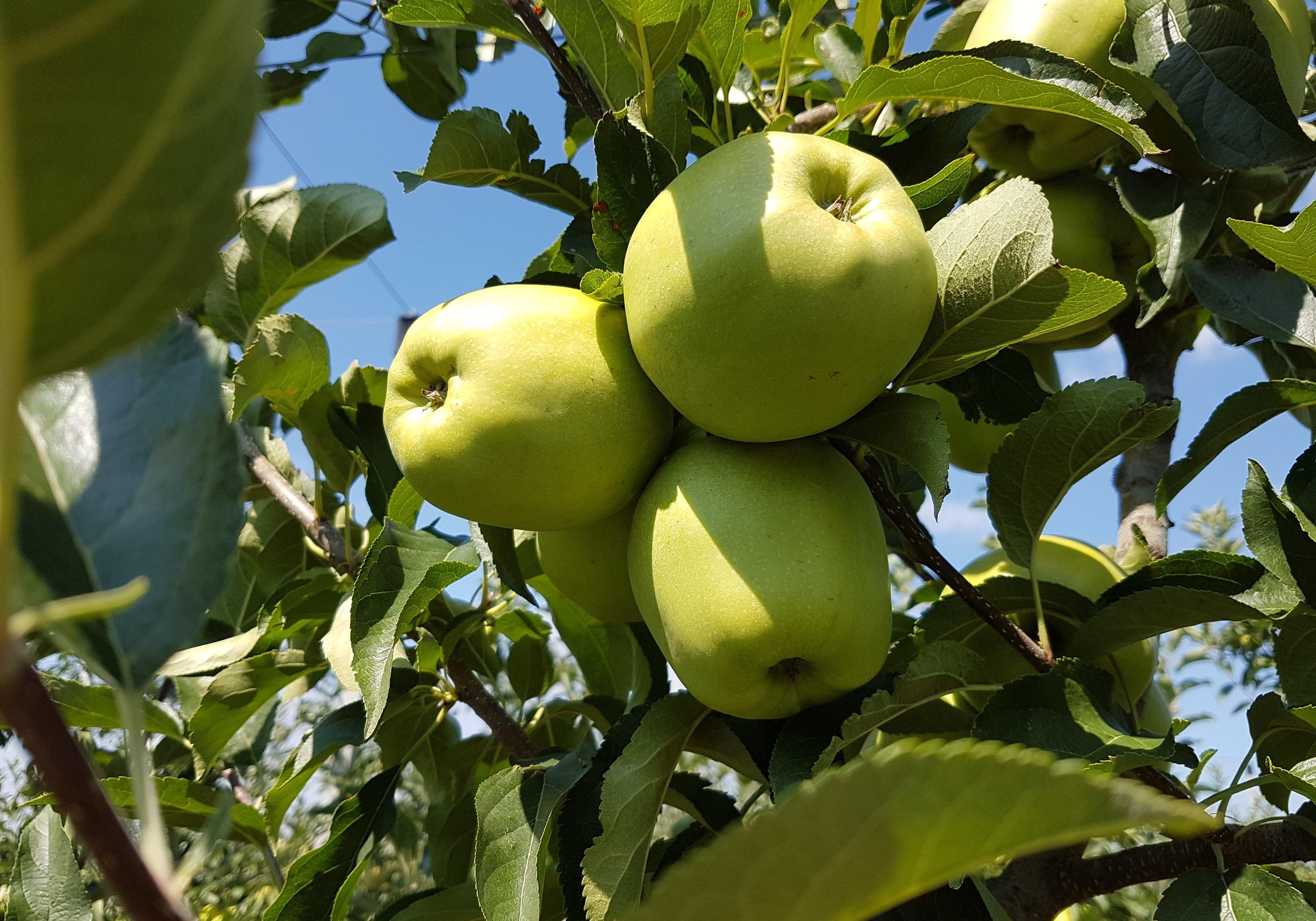 Golden Delicious
Golden Delicious apple flavor is exceptional and kept long time. Fine texture, yellowish- green peel hiding inside a crunchy, sweet and juicy taste. Golden Delicious variety is  very sweet, taste like honey. Probably one of the most popular apple varieties in the region and in the world. For example in Italy from where are our trees, are grown in approximately 70 % of all apples grown.
Red Delicious( Red Cheif)
Red Delicious shape and color represent one element wich is very important: a deep red  and bright color expanded throughout fruit and oblong shapes with typical pasty projections are highly valued in trade .
It has a intense flavor and sweet taste. Is the variety of  most women's favorite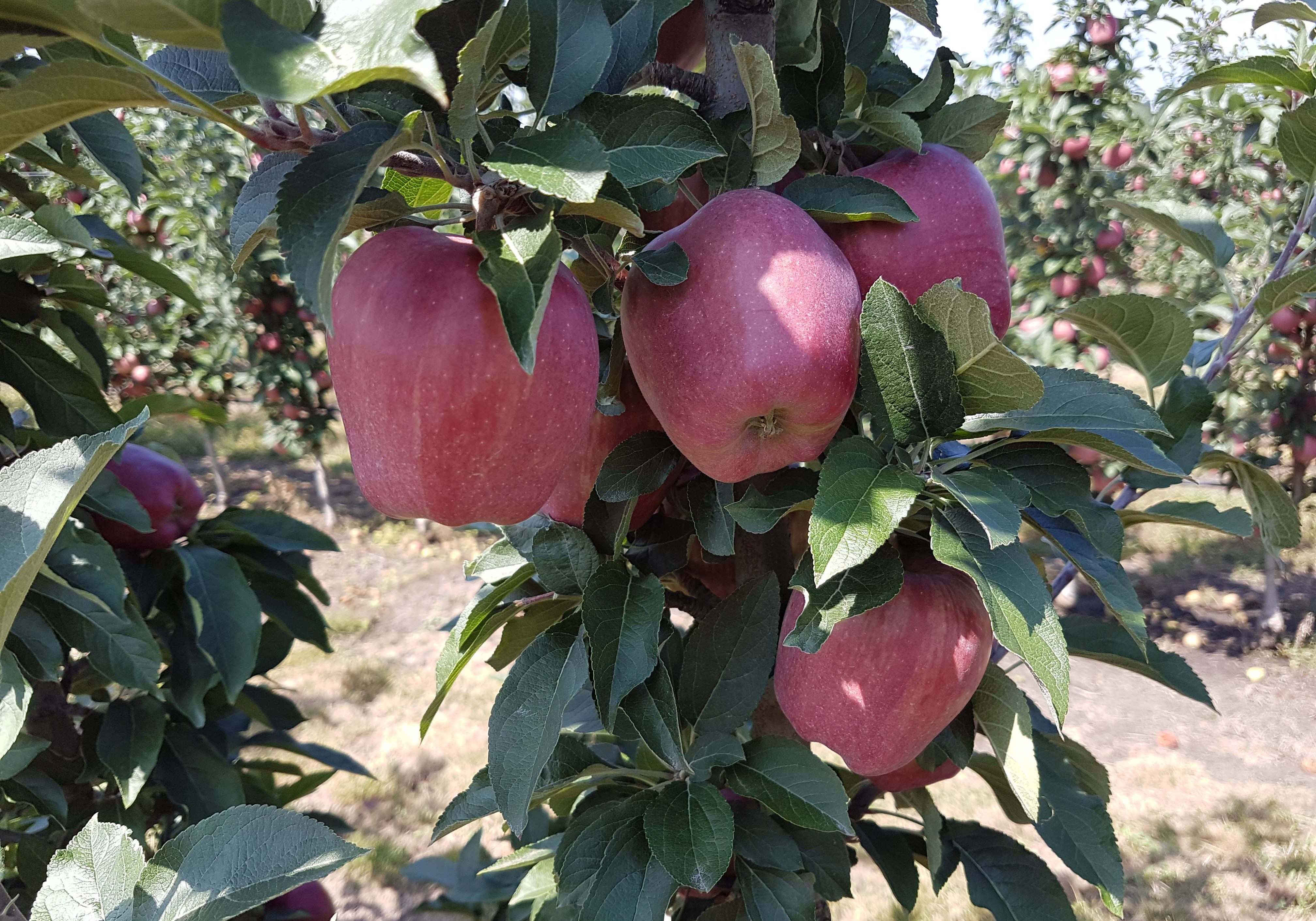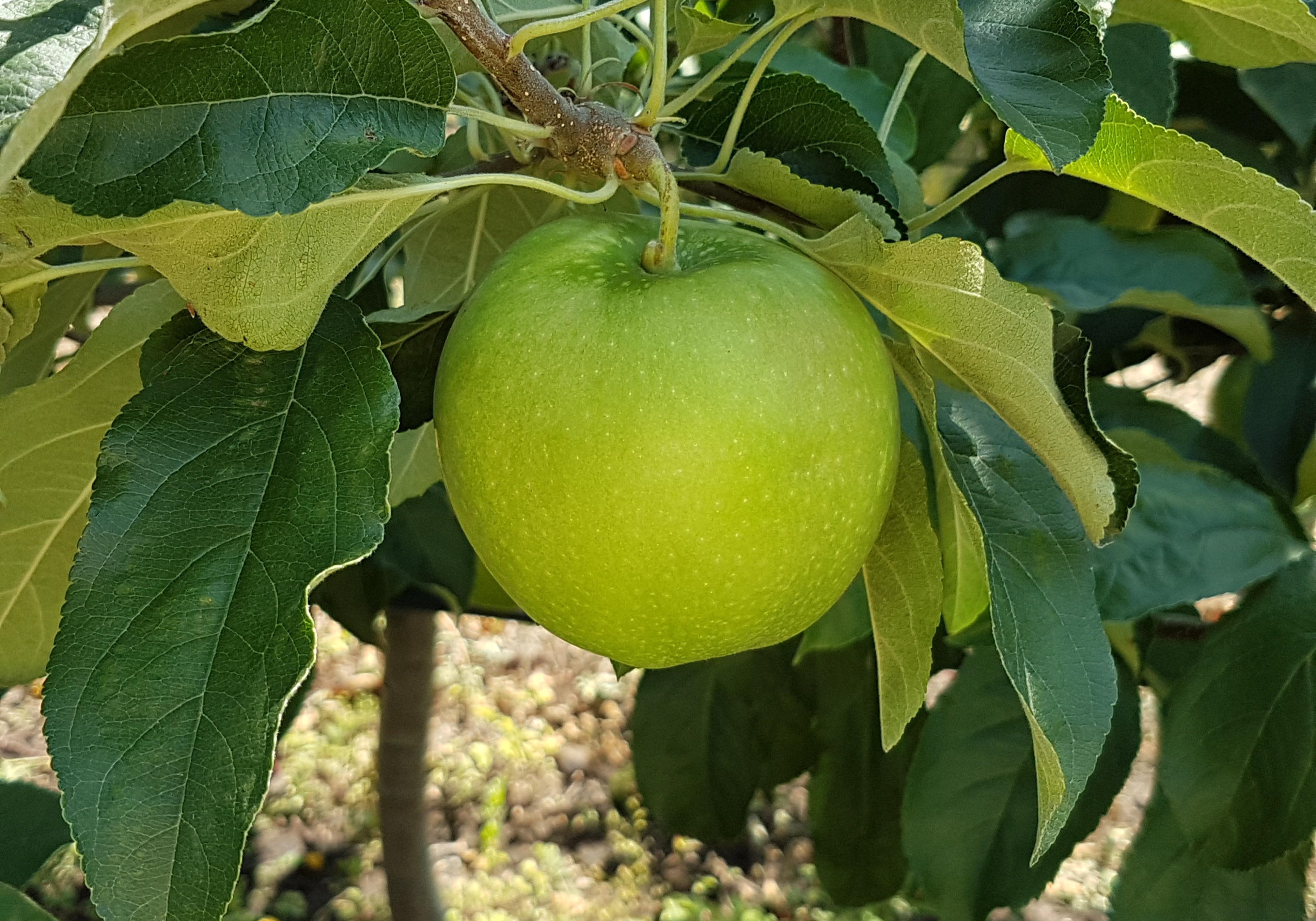 Granny Smith
It is an Australian variety with vigorous trees. The fruits are large, spherical, symmetrical, with thick skin, deep green color, somewhat lighter at full ripeness. The flesh is greenish-white, crisp, juicy pronounced, fizzy, slightly. It is preferred by consumers due to taste slightly tart and crunchy texture. Of all existing varieties of apple, Granny Smith is one of the most popular in the world. Granny Smith was first cultivated in 1868 in Sydney , Australia, by Maria Ann Smith, " granny " who called this apple and extremely versatile.
Jonagold
Is a variety of bicolor apple, with red and yellow-green stripes, has a sweet-sour taste, juicy and aromatic. Jonagold apples appeared by crossing two popular varieties of apples quite like Jonathan and Golden Delicious. Due to high frost resistance and apples can be grown in cold climates.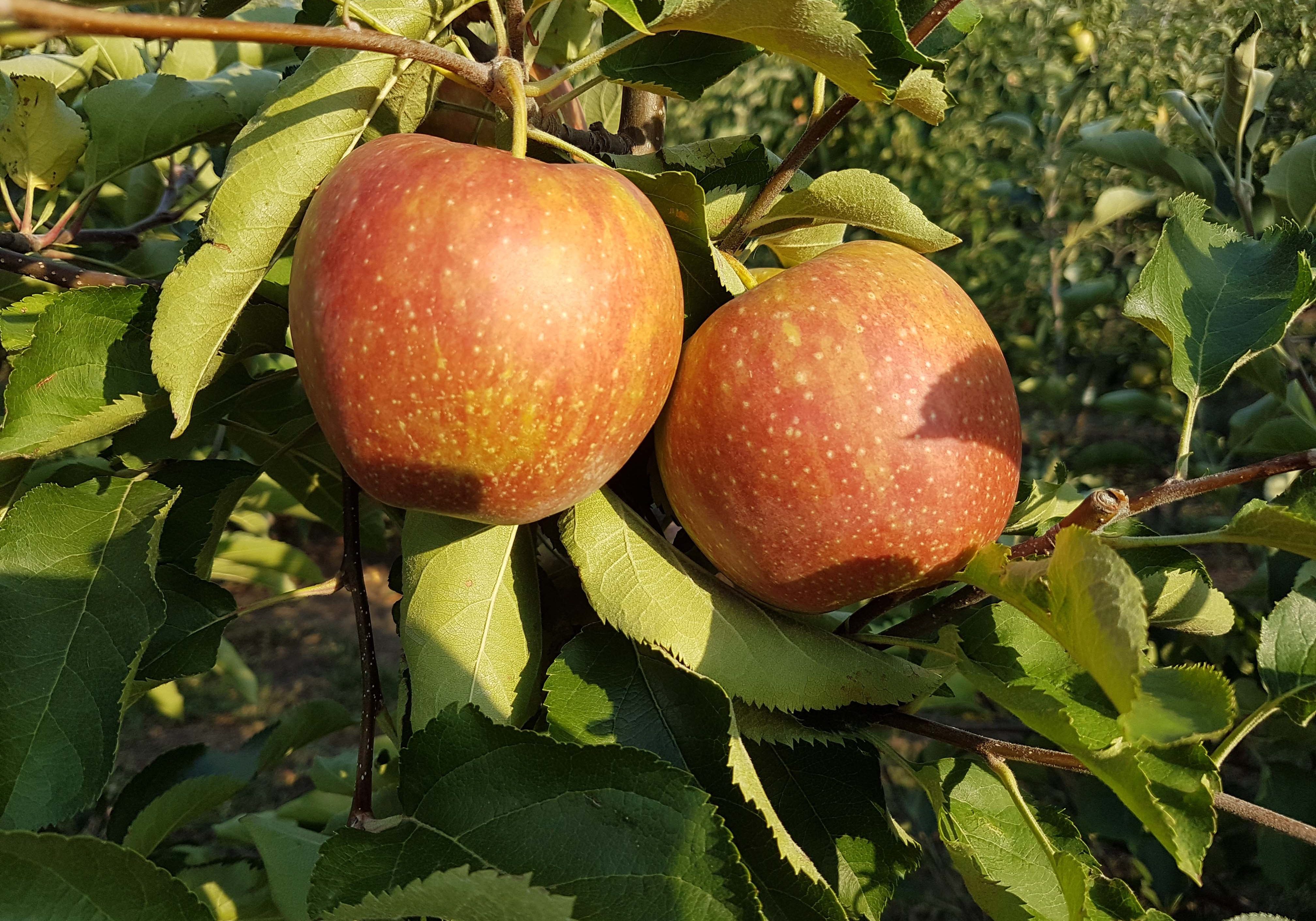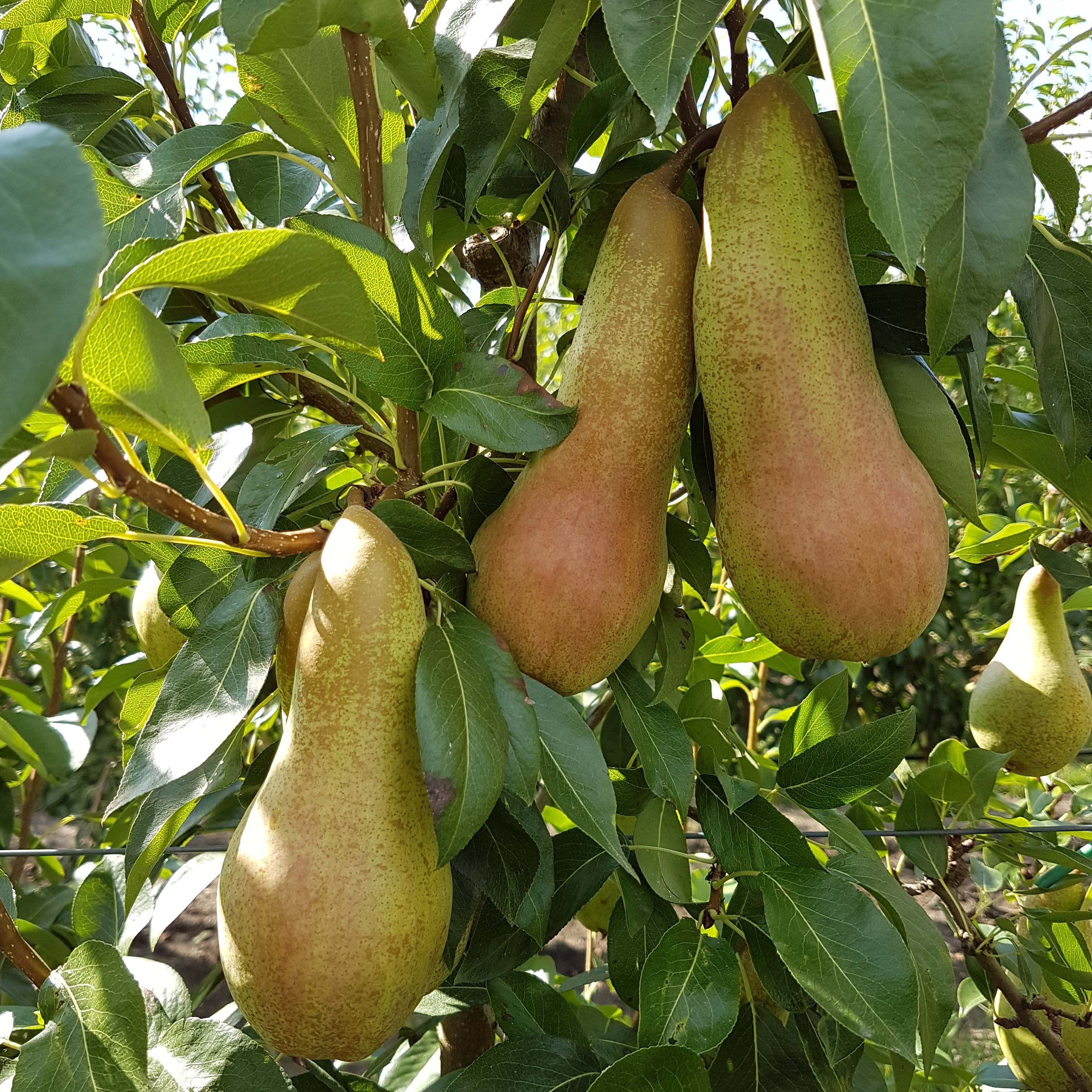 Abate Fetel
Abbe Fetel or Fetel Abate is a kind of pear that comes from the Savoie region, a mountainous area in France since 1869. There are no known parents of this variety. The fruit is large, oblong shaped like a banana, yellow gold with rust stains, white flesh, juicy and becomes soft after it is harvested.
Kordia, Skeena, Mershand, Karina, Regina
In the ranking of the most attractive fruit cherries are definitely top. But it seems that these star- season fruits have more qualities than simply look mouthwatering you pass by. Cherries are good for the heart and circulatory system, are good for the brain, are a natural anti-inflammatory and may help prevent cancer.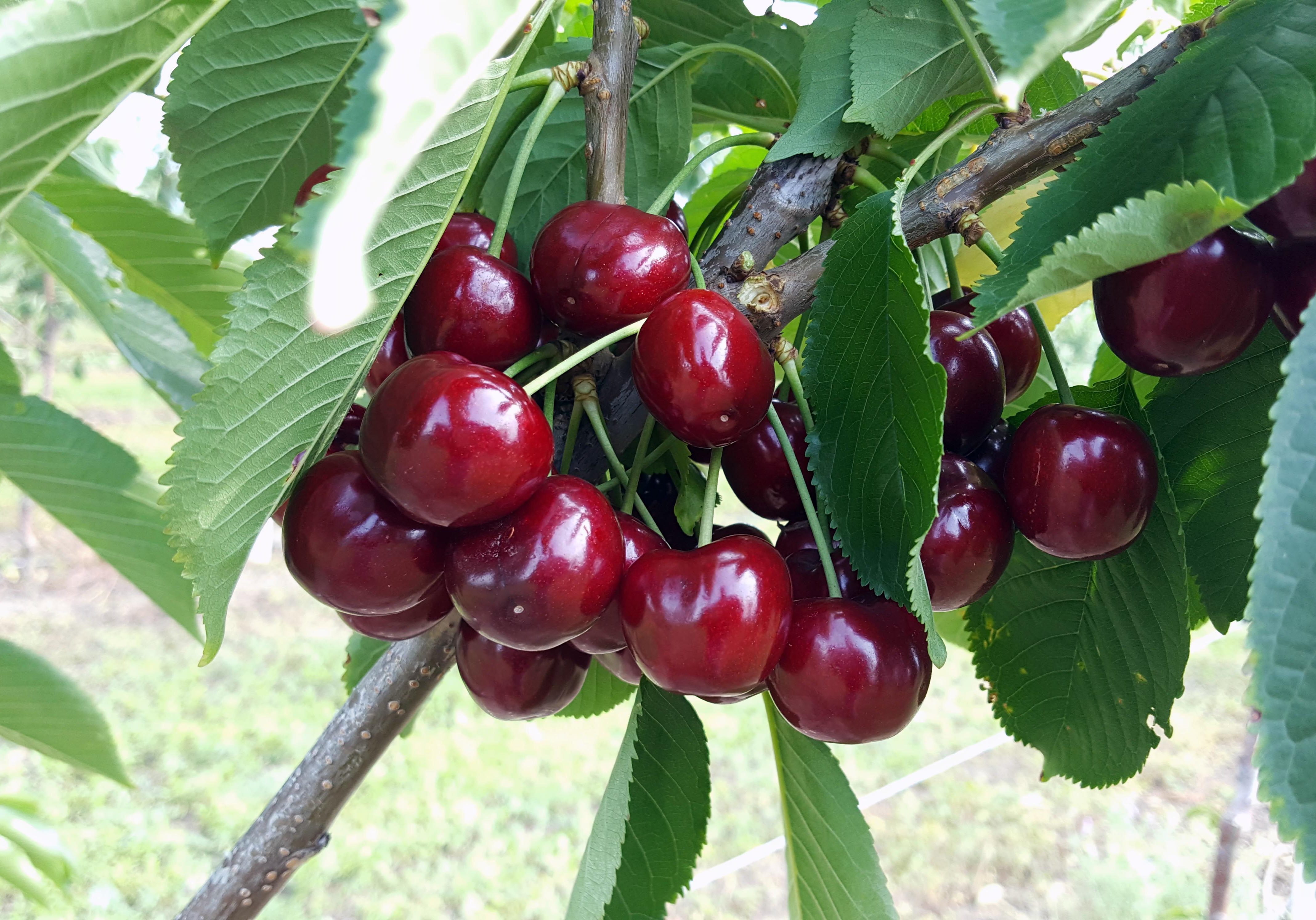 Schedule a visit
Call or write an email to schedule a visit to the orchard to see how we work